Flexible and Precise
Create any site
— exactly as you imagine
Visual Development Environment for incredibly performant WordPress websites.
Use Builderius With Your Favorite Tools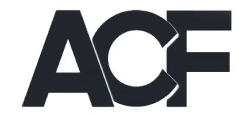 Builderius has no affiliation with these products but offers excellent integration to work with them
What Others Say
WordPress Professionals Cannot Believe what they See
Few tools in the WP space are taking this granular approach to web development, and in this world where HTML hints for SEO are more important than ever, it is important to that we have tools that keep developers in the drivers seat when constructing a page.
Smithy Fresh,
Panther Productions
Builderius makes building complex dynamic websites easier and faster and offers more powerful features than I've seen in other WordPress builders, for example, you can query with GraphQL. That's a bit mind-blowing in terms of added productivity, flexibility and power.
Alek Novkovski Unfiltered
It's not a "pagebuilder" that helps you design content. It's to help devs visually-code their site to every specific detail…rather than wrestling with their theme code, hooking and filtering, reading endless documentation to do basic things they already know how to code from scratch!
WP Johnny
When you say Builderius, the same as if you were saying "Star Wars" and Builderius is the best and strongest Jedi. At the beginning and already so powerful. We support you 100% and go ahead! Builderius builder has clean code, is advanced, and more for real developers but soon they will "create" new UI and that will be a new story.
Web Dizajn Radionica
Unlimited websites
Manage all websites from one panel with a single license. All the control in one place.
Premium Support
Unmatched support from experienced developers like no other. We got you covered.
60-day refund
Our money back guarantee ensures your satisfaction with Builderius. It's risk-free!
Just $129 for Unlimited sites
Grab this unique opportunity. After we complete the new user interface the prices go up significantly.